DCIM/AIM Software & Hardware Solution – Belden PatchPro®
24th January @ 11am SAST (South African Standard Time)
Join Wolfgang Schröder and Christos Birbilis from Belden to learn more about PatchPro®, Belden Data Centre Infrastructure Management (DCIM) software and Automated Infrastructure Management (AIM) hardware solutions.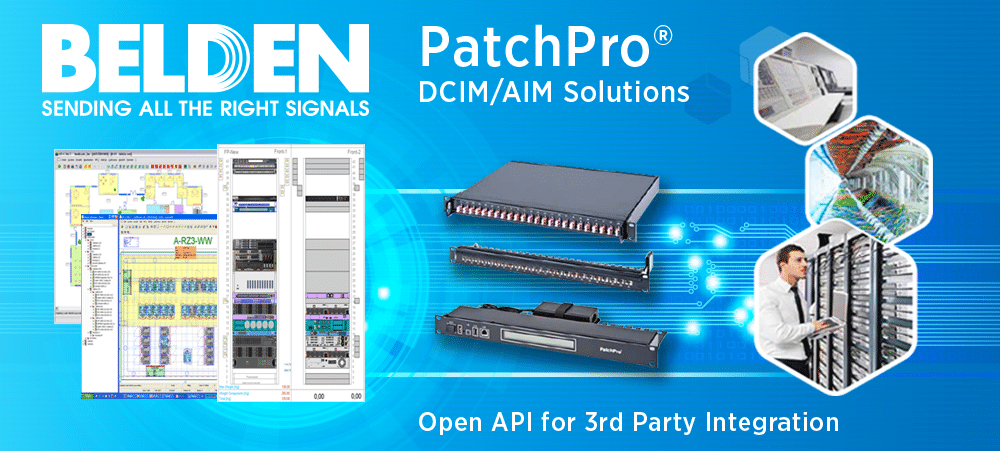 PatchPro®Infrastructure DCIM/AIM solution works with PatchPro® hardware to achieve transparency and accuracy in complex, demanding environments. Adapting to any environment – small businesses, large enterprises or sophisticated data centers – PatchPro®I modular architecture allows you to license only the components you need.
Licensing is based on concurrent users, allowing you to install the software on as many workstations as you like – and allows you to grow in the future. It can also be adapted to your specific requirements without programming or expensive consulting.
With PatchPro®, you can:
Monitor vital systems for early recognition of potential bottlenecks, such as hotspots, excessive power usage and other critical conditions that could impact business continuity
Minimize the effort required to prepare for assessments, delivering data and documents to auditors for a fast signoff
Extract business-critical, real-time data from your network and display it in tables, charts or combined dashboards
Make sure existing data center capacity is utilized before investing in an expansion
Support any topology (star, ring, bus or mashed network structures) or any voltage (low-, medium- or high-voltage [230 V, 400 V, 500 V])
Integrate air conditioning, alerting, fire and intrusion detection, facility management and IT server monitoring systems
More than 2150 Clients Worldwide
Core Business:
Development, Distribution and Services of, Technical Software (PatchPro® DCIM-AIM)"
Building Information Systems, "BIS"
Including Cable Management and IT-Network Planning & Documentation (DCIM / AIM)