Solutions & Industries

IT - Enterprise & Data Centre Networks
Enterprise & Data Centre Solutions: Faster, Easier, Better
As enterprises and data centres evolve, infrastructure managers are faced with the challenges of creating and maintaining flexible infrastructure that can support the IT requirements of today and tomorrow. JAYCOR is uniquely positioned to provide support throughout the planning, deployment and post-installation processes of infrastructure networks, helping to increase uptime and security whilst reducing operating costs and capital expenditure.
Together with our partners Belden, and their extensive experience in global enterprise networks and data centres, we understand the issues, know how to resolve them and are able to provide the right level of support. With a wide range of network products and solutions you can be certain that your projects are truly Faster, Easier, Better.
A broad portfolio from a single source supplier
Our extensive copper and fiber cable and connectivity portfolio, including Belden's full range of enterprise and data centre specific products include enclosures, power distribution units (PDUs) and Intelligent Patching (Belden PatchPro®). These components are designed to be integrated seamlessly into a complete structured system to provide energy efficient, secure, uninterrupted availability and high-quality performance.
Belden Copper Connectivity Solutions

Belden has the end-to-end copper cabling system to meet your current networking challenges, while providing the bandwidth and scalability of the needs of the future.

Belden Copper Systems represent networking leadership at every turn, providing top performing structured cabling systems that reduce downtime, ease deployment and facilitate migration to advanced networking technologies and converged building systems. Designed with innovative technologies that provide beyond-standards performance.

10GX System Category 6A

The 10GX system is an end-to-end copper system designed with dynamic enabling technologies to support the most demanding current and future high-end applications with performance beyond the TIA/EIA Category 6A Standard. with a guaranteed 625 MHz of usable bandwidth for 10GBASE-T applications and the highest supported frequency for broadband video at 860 MHz, the 10GX Systems is an ideal long-term investment that will outlast several equipment and application upgrades. Combined with a host of patch panels, assemblies, connectors and accessories, as well as a pre-terminated system, the 10GX System is the ideal solution for any current and future data centres or horizontal cabling system.

2400 System Category 6

The 2400 System offers moderate communications performance for general business applications and transactions, including advanced file sharing and downloads. It offers a guaranteed bandwidth of 250 MHz to support 10/100BASE-T applications with enhanced, error-free Category 6 performance. With cables, modular jacks, cords, patch panels and cross-connect systems, the 2400 system is an ideal market entry solution for businesses ready for reliable end-to-end Category 6 performance.

1200 System Category 5e

For networks requiring only Category 5e performance, the 1200 System is the best performing Category 5e system available. The 1200 System exceeds all requirements for Category 5e performance with guaranteed bandwidth to 160 MHz — more bandwidth than typical Category 5e systems. Ideal for budget-conscious and short-term investments, the 1200 Systems is robust enough to support a variety of basic business application in standard environments, including basic PoE.

10GX® 1U 48-Port Ultra High-Density Patch Panels Combine Unsurpassed Density with Beyond 10G Performance

Once the proposed 10GBASE-T standard is published for unshielded twisted pair (UTP) cables, the number of 10 Gigabits networks will grow quickly. The high bandwidth of 10GBASE-T is ideal for applications such as equipment distribution areas (TIA-942 Standard), data centres, or anywhere extremely high throughput is needed. such installations also represent very high-density environments. Our 10GX 1U 48-Port Ultra-density Patch Panels haven been designed for these demanding applications.

No other Patch Panels Delivered this Density and Performance

Belden Optical-Fiber Connectivity Solutions

Involved in the development of optical fiber components for over 40 years, Belden is a leading supplier of high-quality, costeffective optical fiber cabling systems. The FiberExpress (FX) Systems are the culmination of Belden's experience and expertise in a variety of applications, including data centers, premise and campus network backbone infrastructures, fiber-to-the- desk (FTTD) applications, and horizontal and centralized cabling systems. Guaranteed to meet or exceed all applicable TIA/EIA, ISO/IEC and IEEE standards, each end-to-end FX System is designed to offer reduced complexity, increased flexibility, and rapid installation.

A Complete Approach to Fiber Optic Cabling

Belden FX Systems are available in a variety of performance levels to meet the value and price point for a wide variety of applications. Each system is uniquely color-coded for easy identification in the field.

Ultra high-density rack-mount fiber connectivity system, crafted for effortless installation and maintenance.

FASTER

Faster field-termination with high-accessibility sliding and tilting drawers
Faster pre-term installation with simple fixed shelves and cassettes

EASIER

Easier installation with tool-less removable drawers and lightweight housings
Easier port identification with clear visible labeling
Easier to configure with flexible port count LC, SC, ST and MPO modules

BETTER

Better fiber protection with covered patch cord tray
Better high density offering with 18-port modules for up to 72 LC Duplex ports per 1U
Better visibility with light colored Titanium finish

Belden Infrastructure Solutions

Belden — the most trusted brand for reliable signal transmission solutions — offers a complete selection of racking, enclosures, power distribution units, monitoring and air ow management products to meet your infrastructure needs for optimizing system performance. Belden has leveraged its engineering and manufacturing expertise to bring you the most reliable cable, connectivity, enclosure and active systems solutions available — with the largest selection of products and the industry's most trusted technical support and service. Belden Infrastructure Solutions products reflects the same quality and reliability you've come to expect from Belden for the housing and storage of data broadcast, security and other equipment. Engineered for optimal cable routing, ease of installation and maximum convenience, Belden racks and enclosures have also been designed to match the unique requirements of various industries and applications.
This table will help you select the Belden rack and enclosure family that best suits your special application. If you need a custom design for a special application, please call us for assistance. Our Cable Management teams have many years of experience in modifying and customizing enclosure designs to suit many different requirements.

Belden Power Distribution Units - PDU

Belden offers a full range of Power Distribution Units (PDUs) including basic intelligent and monitored PDUs. In addition to maximum flexibility, the range allows data center operators to save costs and achieve maximum uptime.

Belden PDU devices are fitted with multiple outlets designed to distribute electric power,   especially to racks of computers and networking equipment located within the Data Center.
This new range gives you peace of mind for mission critical Data Center applications by providing reliable power distribution.
The PDUs from Belden take care of your needs, whether basic reliable power distribution is   required, or when intelli- gent management for mission critical applications is demanded.

As Data Center managers are embracing Power Usage Effectiveness (PUE) as a key measure of efficiency, the use of Data Center Infrastructure Management (DCIM) tools allows them to intelligently monitor and manage the critical infrastructure of their environment. Belden PDUs can be assigned an IP address and use SNMP to send data to the DCIM for efficient consumption reporting, problem alarming, and capacity planning and forecasting. All PDUs fully complement the Belden family of networking products, and are totally com- patible with all Belden IBDN connectivity products and solutions. Used as part of a fully integrated Belden IBDN solution, in which all components work together seamlessly, they deliver superior performance and are fully supported by the most trusted name in the industry. Belden remote monitoring PDUs make monitor- ing very simple. Just access a snapshot reading of the power usage through any Internet connection. No external software is needed, and it can be monitored through SNMP (Network Monitoring Protocol), XML and HTML for easy tracking of critical data. All data is presented in a graphical format for easy analysis of trends. Alarms based on critical values are provided via SNMP traps or pre-defined emails. Intelligent monitoring PDUs allow local or remote viewing and alarms for issues that can arise at the outlet, breaker, circuit and aggregate level. With the advantage of seeing current and/or power usage feedback in an instant, the chances of overloading a PDU when adding, removing or adjusting equipment is minimized.
We accept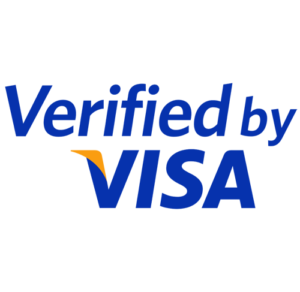 Contact Details
Telephone:
JHB: +27 11 444 1039
CPT: +27 21 447 4247
Unit 3, 7 On Mastiff
Mastiff Road
Linbro Business Park,
Sandton, Johannesburg
South Africa
Stay Informed
Add your email address to get updates on specials, new products and discounts