Solutions & Industries
Industrial
Industrial Solutions - Connectivity for Manufacturing and Processing Plants, Utilties and other Harsh Environment Facilities
Complex industrial systems such as automated manufacturing assembly lines, materials handling robotics, food and beverage machinery and many other types of industrial facilities. Usually require real-time distributed control in an organized hierarchy of varying controller systems to function. Operators monitor systems from top level Human Machine Interfaces (HMIs), which are typically linked a middle layer of programmable logic controllers (PLCs) through mission-critical communications system (e.g. Industrial Ethernet). At the bottom level of the control chain is the fieldbus that links the PLCs to the components that actually do the work, such as sensors, actuators, electric motors, switches and valves.
JAYCOR is able to offer customized solutions, using a wide range of products designed to meet the latest market-standards and successfully apply leading edge technologies in industrial environments.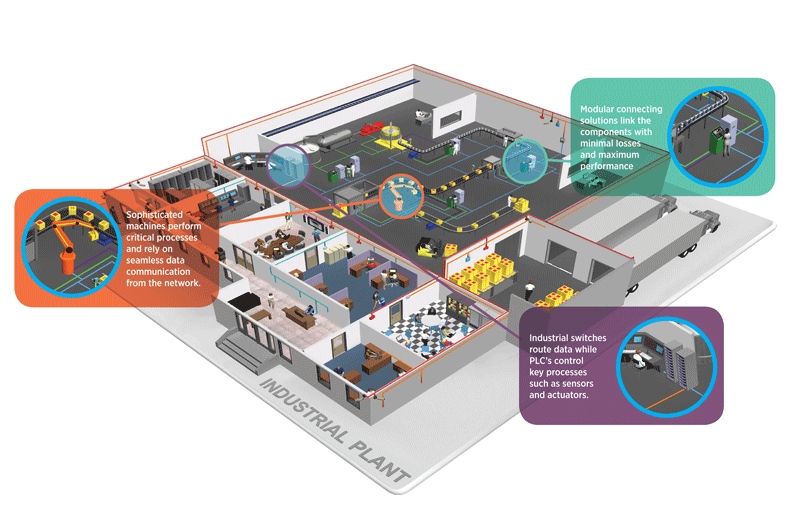 Industrial Cables Solutions
Industrial devices required seamless data communications and power supply to function at critical levels of the industrial process. JAYCOR's range of industrial cables deliver stability, reliability and outstanding performance in unforgiving industrial environments.
Reliability - compliant with international standards
Flexibility - designed to meet requirements and specifications of your application
Save time - wide range of power, control, instrumentation, fieldbus and Ethernet products available
Robustness - for harsh environment by providing screened and robust versions that withstand high noise (EMI/RFI) and tough elements
Performance - Industry leading technologies and brands to meet the needs of your mission critical applications and deliver best performance
JAYCOR's industrial cable solutions meet and exceed the requirements for Industrial Ethernet and Bus networks, Interconnect and EIA-485 Applications, instrumentation and control cables, armoured cables, flexible automation cables, Pan Tilt Zoom CCTV, fire alarm and audio/video applications within the facilities infrastructure.
Connectivity Solutions
Physical links to devices and along the network affect the ability of the device to perform its function at its optimum level. Poor connections create un-wanted high levels of insertion loss that lead to increased faults along the communication line. EMI and RFI noise degrades signal integrity and with 40% of downtime in industrial networks attributed to the quality of the cabling system and installation.
Choosing the best connection ensures high performance transmissions. As experts in connectivity, JAYCOR offers customizable solutions tailored to the end users specification, application and environment. Together with our partners LEMO®, BELDEN®, ALLIED® and ILME®, all global leaders in the design and manufacture of connector products, give us the ability to innovate and deliver high performance sustainable solutions for industrial environments.
Connector solutions
Over 50,000 connector combinations
Multi-pin and single-pin configurations
Coaxial, triaxial, quadraxial
Low, medium & high-voltage
Optical Fibre
Mil-Spec circular IP65/66
Rectangular IP65/66
LEMO Push-Pull IP50,65,66,67 & 68
M8/M12/M23 Industrial connectors
Industrial Patch Cords
Reduce costs - wide choice of M8/M12 variants facilitates use of the correct variant
Increase reliability - best fit for an optimal solution
Save time - with ready-to-use cord sets
Increase uptime - high quality standards for maximum performance
Maximum reliability - protection classes up to IP68 / 69K for use in the most critical applications
Maximum flexibility - wide operating temperature and a choice of design for confident installation in multiple locations and offered for standard Ethernet and other Ethernet protocols
Maximum system uptime - choice of cable jackets for assured protection within varying and extreme conditions
Maintain network reliability and signal integrity - Belden® bonded-pairs technologies ensure highest network signal reliability
Highest flexibility - due to a range of CAT X types from CAT 5e up to CAT 7
Robustness - for harsh environment by providing shielded and robust versions that withstand high noise (EMI/RFI) environments in substations Coiled retractile cords for moving machinery
IP Industrial Enclosures with cooling, Racks and patch panels
We accept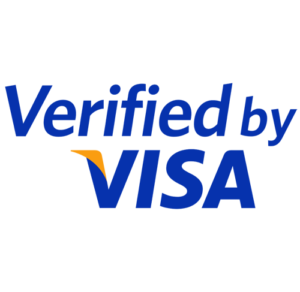 Contact Details
Telephone:
JHB: +27 11 444 1039
CPT: +27 21 447 4247
Unit 3, 7 On Mastiff
Mastiff Road
Linbro Business Park,
Sandton, Johannesburg
South Africa
Stay Informed
Add your email address to get updates on specials, new products and discounts