Solutions & Industries
AV Broadcast
In today's society, high-resolution digital media is more in demand for than ever before. High Definition Video and Digital Audio beams across the globe to smartphones, tablets, PCs and Monitors of all kinds, in varying formats from Serial Digital HD-SDI to 3GS-SDI, with 4K, 6K, 8K and 12K resolutions around the corner. Sports broadcasters, newscasters and radio and television networks draw viewers and listeners who demand the very best quality and uninterrupted transmission.
Professional broadcasters, content producers and (what kind of) providers are under pressure to produce and deliver a seemingly endless wave of digital content through television, radio, satellite, mobile broadband and internet infrastructures. Professional quality cabling systems and components are key to meeting these demands and are used across a vast spectrum of applications.
At JAYCOR we understand that quality signal transmission is just as important as the content being delivered, and this requires high-performance technologies, engineering, and creativity. And so we support our customers in delivering this content with minimal downtime and maximum profitability.
Solutions:
Flawless HD Video (SDI-HD, 3D-SDI, 4K Ultra)
High-performance audio video control
Analogue and digital audio transmission (AES/EBU Digital 110 Ohm)
Lighting Control (DM512®)
Ethernet Network Infrastructure (1G, 10G & HDBase-T)
It is essential that cabling and transmission technologies keep pace with the increasing broadband capacity demands for higher speeds and greater volumes of data transmissions. Not only does JAYCOR supply leading cabling and connector products, we are the industry experts in end-to-end broadcast connectivity and transmission solutions. Our products and systems guarantee our customers' signals transmit from point A to B with superior return loss performance and the lowest insertion loss available to the industry.
End-to-end connectivity solutions for all types of AV broadcast applications:
Studio
Control Room
Outside Broadcast
Stage Events
Film
Post Production
Custom Solutions
JAYCOR's ability to design and implement custom solutions ensures the delivery of high-quality signal transmission in any environment - indoor, outdoor, harsh environments and even underwater. We provide our customers with peace of mind knowing that they have invested in a reliable communications infrastructure for their application. Mission critical and reliable performance for broadcasters who know downtime is simply not an option.
Cost Conscious Connections; Having the best solution does not always mean purchasing the most high-end product or system available in the market. JAYCOR offers a wide range of products to suite more cost conscious installations and a variety of products manufactured locally in South Africa. Also by offering test and repair facilities in Johannesburg and Cape Town for our customers' existing products and systems, we help our customers extend the life of their equipment and investments.
International Partners; In partnership with global leaders such as Belden®, LEMO® and other international brands, we have dedicated ourselves to providing the very highest quality and performance products and solutions right for our customers.
We accept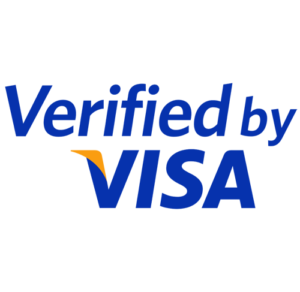 Contact Details
Telephone:
JHB: +27 11 444 1039
CPT: +27 21 447 4247
Unit 3, 7 On Mastiff
Mastiff Road
Linbro Business Park,
Sandton, Johannesburg
South Africa
Stay Informed
Add your email address to get updates on specials, new products and discounts