Real-time Online Access to Hosted Infrastructure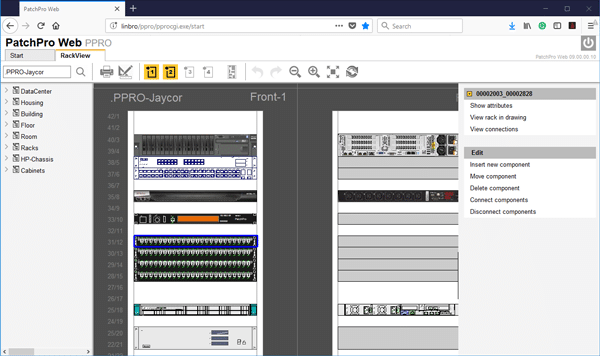 PatchPro® Web application provides a collocation data centre's clients access to their hosted infrastructure, online through a user-friendly web interface. An amazing tool for empowering DC customers to access and view their network infrastructure, servers and other devices. View free ports and rack units, create patch or cross-connects between devices and send workorders direct to the NOC.
The results:
Provide Visibility
Improve Efficiency
Empower Customers
Web Features
Front (and back) and rear (and back) views provide full visibility of all hosted infrastructure within the rack.
– user level access restricts collocations customers from accessing and viewing other customers infrastructure.
Side rack view provides visibility in ensuring no conflicting space requirements apply, when adding additional hardware components.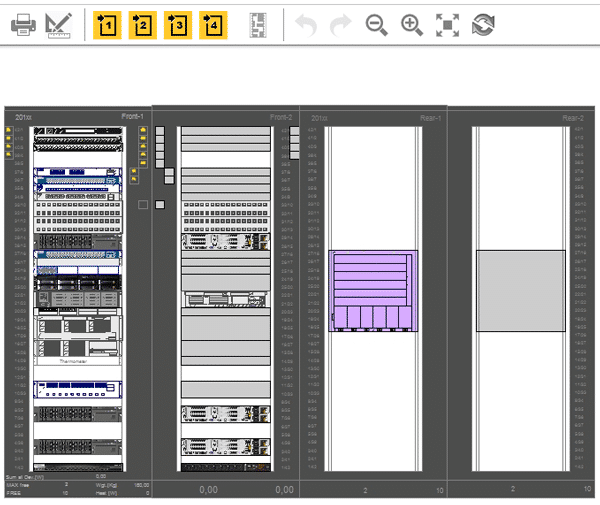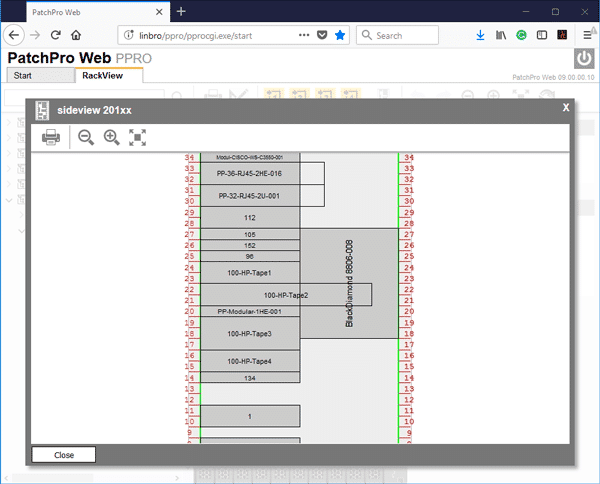 Visualize connections in granular detail:
– Connected/open ports (front and back) visually
– All connected devices
– Export to Excel/Visio
Customers manage their infrastructure and connectivity
– Components (Servers, switches, SFP's)
– Create Connections (Patches & Cross-Connects)

Access unique attributes for all connected devices

---
Additional Benefits of PatchPro® SaaS
SaaS (Software as a service)

No capital investment in licensing, hardware, staff and training required to execute
Contract based on your scope of work and customized for your requirements and budget

Open API
Other Modules (Included)
PactchPro® F – Facilities Manager

Infrastructure physical Layer management (iPLM)

PatchPro®I – Infrastructure Connection Manager

Data Centre Infrastructure management (DCIM)
Automated Infrastructure Management (AIM)

PatchPro® SPM Web

Service Plan Manager/Asset Managment
Greg Pokroy
CEO – JAYCOR International