JAYCOR International ("JAYCOR"), provider of specialized cables, connectors, infrastructure and related active components, is pleased to announce the introduction of new investors, Moshe Capital, and follow-on investment by Sanari Capital in a transaction that facilitates over 51% black ownership and more than 30% black women ownership in the company.  JAYCOR founders and executive directors hold the remaining stake.
The transaction, announced today, paves the way for sustainable and inclusive growth, and economic transformation for the business, the staff and shareholders.
Humble beginnings to new beginnings
Founded by Jeff Pokroy in 1987, JAYCOR celebrates its thirtieth anniversary this year. From humble beginnings and a family legacy in the cables and connector industry that dates back to 1954 and now spans three generations of the Pokroy family, the JAYCOR team has taken a leap forward, expanding its team, its offering and its investor base.
Mametja Moshe, CEO of Moshe Capital, said: "We are very pleased with our partnership with JAYCOR as we believe it is a remarkable niche market player in the cabling industry and also has long standing business that spans over three decades. Our team was attracted to JAYCOR management team's experience and vision as well as the company's international distribution partners which gives us both an urge to explore further opportunities in the information technology sector and transport. We look forward to unlocking value and growing together to become a global cabling player of reference."
Agreement cements long-standing partnership
The equity deal also cements a long-standing partnership with Sanari Capital, whose strategic investment and involvement at JAYCOR over the past few years has helped set the company on a new and accelerated growth trajectory.  Sanari Capital Principal, Moushmi Patel, said: "In JAYCOR, we continue to see tremendous potential to tap into the growth of the 'Connected Enterprise', automation and Industry 4.0.  We have been extremely pleased with our investment to date and management's creative avenues to unlock new growth opportunities in a traditional industry, not the least of which is its smart e-commerce platform."
A new generation
Jeff Pokroy, Managing Director of JAYCOR said: "We thank and acknowledge all our staff involved in making this a reality and welcome our new partners in the business.  JAYCOR is a proudly South African business and is deeply committed to B-BBEE, economic growth, social and skills development for the benefit of all. For three decades in business we have supported communities and families inside and outside of our organization. The empowerment transaction further affirms JAYCOR's commitment to inclusive ownership and transformation. The JAYCOR family is becoming bigger and more diverse."
ABOUT SANARI CAPITAL
Founded in 2013, Sanari Capital is a private equity investment firm focusing on opportunities in the lower- and middle-market. Sanari specialises in founder-run, owner-managed and family-owned businesses, bringing corporate best practice to entrepreneurial settings and a sense of ownership to highly corporate environments. Sanari is women-led and black-owned and as such, confers black ownership and full net value via the funds it invests in companies. Sanari is purpose-driven, promoting impact, jobs, inclusive growth and nation-building, whilst delivering superior returns to investors through advancing 'access to market' and professional, leading-edge management practices. Their aim is to build businesses that are sustainable, scalable and saleable.
ABOUT MOSHE CAPITAL
Moshe Capital is a 100% black women owned South African investment and advisory company established in 2013. Moshe Capital's vision is to become a leading, innovative, global investment house that invests in African-led companies. The company aims to partner with global and African companies to create and support the next generation of prosperous African-led businesses.
Moshe Capital advises African companies on mergers and acquisitions, fund raising (equity and debt capital markets) and strategy. Moshe Capital works with its investment partners to generate sustainable and sufficient returns on investment and promote inclusive prosperity in Africa through guiding its advisory clients, partnering with and leading its investee companies.
ABOUT JAYCOR INTERNATIONAL
In a world of connected devices and machines, JAYCOR provides high performance, specialised and application-specific communication, connectivity and automation components and services to diverse capital-utilising industries.  The company represents world-leading brands in the cables, connectors, network infrastructure and allied industries, sourcing locally and internationally. Visit the company's smart e-commerce platform for all your enterprise and industrial connectivity needs. JAYCOR is a Level 2 B-BBEE company.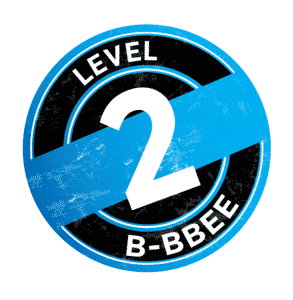 JAYCOR Level 2 B-BBEE Certificate
"Ask us how JAYCOR's Black Ownership and Black Woman
Ownership credentials can benefit your B-BBEE procurement."
Greg Pokroy
Director – Marketing and Product Development
for JAYCOR International (PTY) Ltd
greg@jaycor.co.za