JAYCOR  supports Industry 4.0 and the Industrial Internet of Things (IIoT) by supplying automation connectivity products, services and solutions to businesses across Sub-Saharan Africa. Mission critical components are required for automated factories, transport hubs, smart grids and industrial network infrastructure of all kinds. Physical access and procurement of these products is essential to minimizing downtime and maximizing profitability.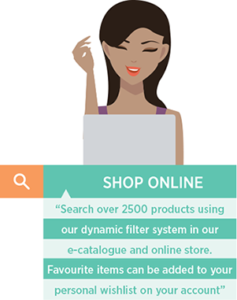 For end-users, finding the right product for their application can often be challenging. To overcome these challenges, JAYCOR developed a smart B2B e-commerce platform to assist our customers, their engineers, technicians and buying departments in finding the right products quickly and easily. The e-commerce platform is incredibly dynamic and functional; searching through thousands of products is quick and easy. Check real-time stock availability, pricing, production due dates and place orders and even generate quotes online. The platform supports both desktops, tablets and mobile devices for quick-access, on the go, anywhere, day or night.
1. Dynamic search filters – Find what you need, fast
Search by main or sub-categories and in granular detail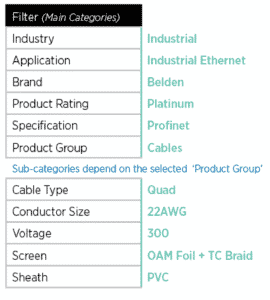 2. Access Real-time product info:
• Pricing
• Availability
• Stock due dates
3. Wish list – your own personal catalogue:
• Save products to your personal wishlist
4. Payment methods for B2B and B2C customers:
• On account
• EFT or Credit Card
5. Quote generator:
• Add your required items and quantity to cart and generate PDF quote.
6. Online Agents:
• Chat with sales agents online by Instant Message
Innovation
Supporting Industry 4.0 and the IIoT is pivotal to the development and maintenance of new industrial network infrastructure. The smart e-commerce platform provides end-users with clarity and control – 24hour access to products and real-time stock and price info and the ability to self-procure.
JAYCOR has a vast network of products and brands with tens of thousands of products in our portfolio. The smart e-commerce platform currently has over 2,500 products with many are added regularly.