Technology determines how effectively and efficiently an organisation functions in today's world of connected communities, machines and devices (IoT – The Internet of Things). How we connect to and communicate in manufacturing processes, transport systems, energy infrastructure (smart grid), broadcasting and enterprise data networks can be the difference between profitable, operational efficiency and costly, unproductive downtime.
Performance Driven Solutions for Minimal Downtime and Maximum Profitability.
A high-performing and reliable data communication or power distribution network, constructed with premium quality-certified products ensures robust, fast, reliable connectivity, a foundational step on the path to winning operations.
JAYCOR works with customers to assist in evaluating the long versus the short term benefits and costs of installing high-quality, high-performing product. Product and partner choices set the stage for the level of current performance experienced and the extent to which customers will future-proof their networks, equipment or installations. Our goal is to provide our customers with performance driven solutions, for minimal downtime and maximum profitability, across all sectors and technologies
JAYCOR understands the importance of connectivity in your business.
Our specialised connectivity solutions cover an expansive range of signal transmission and power supply applications, across multiple industries. We are primarily distributors of high performance electrical and optical products for cabling (copper and optical-fibre) technology infrastructure systems across Africa:
Cables
Connectors
Patch panels
Racks, panels & enclosures
Switches & media converters
Tooling & accessories
Understanding Unique Markets
With a 30 year history servicing the cable infrastructure and allied solutions market in Africa, JAYCOR understands the local conditions and daily challenges facing African businesses – fluctuating exchange rates and commodity prices, logistical and infrastructure challenges, legislative requirements and socio-economic factors that impact local and multi-national businesses.
We work closely with our customers to best understand their unique market position and company-specific requirements. Our team of experts focus on customers' pain points, challenges and opportunities. We are here to provide a holistic JAYCOR solution that offers reliable, flexible, high-performance products and value-added services that fit with budget, stock availability, procurement, business user and technical requirements.
From quick-serve quoting via our two operations centre's in Johannesburg and Cape Town, to technical consultation and key account management, JAYCOR is focused on providing our customers with the highest level of customer service engagement to suit our customer needs.
JAYCOR International proudly qualifies at Level 2 B-BBEE with 53.5% Black Ownership (34% Black Woman).  For more information, please contact our management team and download our B-BBEE certificate.
Board, Executive and Management Team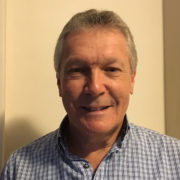 Jeff Pokroy is founder and CEO of JAYCOR International, having established the business 30 years ago. Prior to that Jeff began his career in the cable, connector and allied industry in 1973 at Aerial Cables, a predecessor company founded by Jeff's father.  Consequently Jeff has almost 40 years of industry experience and expertise.  Jeff overseas all aspects of the Company and plays a lead role in sales, technical support, supplier relationships, stock purchasing and logistics as well as product training. Jeff has a Bcom from University of the Witwatersrand.
Samantha Pokroy is the founder and CEO of Sanari Capital. Samantha has over twelve years of private equity and venture capital experience in the South African and United States markets and more than 15 years' experience in financial services and consulting. Samantha joined JAYCOR as a semi-executive Chairman in January 2014 and has led the formulation and execution of JAYCOR's new growth and consolidation strategy. Her main roles have been in sales and business development, financial forecasts and management, inventory analysis, pricing analysis and support in developing the performance management system for the Company.
She sits on the Board, Exco and Remco for JAYCOR. Previously, she played a leading role in investments at South Africa's most highly regarded and well-established private equity firm, Ethos Private Equity, which she joined in 2006. Prior to Ethos, Samantha worked internationally in investment banking and consulting. Samantha has an MBA (Chicago Booth), CFA, Bcom (Wits) and BA Hons (Wits) and serves on a number non-profit organisations and associations to promote entrepreneurship the private equity industry (SAVCA board, SiMODiSA advisory board).
Enid Smith is the founder and CEO of YourCFO, an outsourced CFO service offering high calibre CFO and financial management resources on a part-time basis, making such expertise accessible to smaller companies.  Enid began working with JAYCOR in July 2015 and oversees the financial function at JAYCOR, providing controls, checks and balances as well as leading strategic financial initiatives and the audit process. YourCFO consults to other small and medium size enterprises. 
Enid has 6 years' experience in a CFO capacity, and 17 years in financial management having held senior roles previously at local and international companies, Roossenekal (KFC Franchisee), Louis Dreyfus Commodities, Svitzer (part of Maersk Group). Enid has a Bcom from University of the Witwatersrand and a CIMA qualification.
Greg Pokroy joined JAYCOR in 2002 after studying various courses in database administration and graphic design, and now has almost now 15 years' experience in the specialized cable industry in South Africa. Greg began his career in internal sales, learning the products and business from the ground up. Greg moved to Cape Town in 2005 to begin developing client relationships in the Western and Eastern cape regions, and later established JAYCOR's Cape Town branch in 2010. Over the past decade Greg has played a strategic role in the growth, development and modernization of the business, responsible for refining JAYCOR's technology infrastructure, systems, operational processes and business development.
Greg is currently the Director of Marketing & Product Development for JAYCOR, and was responsible for the very successful rebranding of the business and the recent launch of JAYCOR's innovative smart-ecommerce platform in January 2017.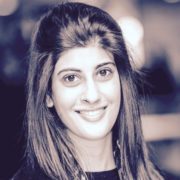 Moushmi Patel joined Sanari in January 2016 and is an Investment Principal. Moushmi's experience includes 1+ year Private Equity experience. C.5 years of Investment Banking experience, focusing on in the Leverage Finance space, and both international and local audit experience in Financial Services.
Moushmi started her involvement in Jaycor in August 2016 focusing on strategic projects and is a member of JAYCOR's Executive Committee.
Moushmi is an Executive Director of Sanari Fund Manager and is a non-executive director for one of Sanari's portfolio companies.
Pam Pokroy has been a Director of JAYCOR since the company's inception in 1987, initially holding a non-executive role.   At that time Pam was the founder and CEO of Specialized Personnel, a company that she ran for over 33 years.  In 2014 Pam retired from the recruitment field and became more involved in JAYCOR on a project basis.  In 2015 Pam joined JAYCOR on a full-time basis, taking up the portfolio of Operations and HR.  Pam brings with her strong business acumen and excellent people skills and plays a pivotal role in ensuring the smooth running of the company, having introduced performance management, KPIs and SOPs for all positions within the company. 
Pam sits on Exco, Remco and the Board of JAYCOR.
Craig joined JAYCOR in 2012 from working as a client liaison within the hospitality industry. Craig   completed various Technical and Business Management courses. Beginning his career at JAYCOR as a sales associate in 2012, Craig's technical sales ability shone and he quickly became a formidable asset to JAYCOR's customers and management team. Craig consistently excelled and was promoted to Assistant Manager in 2013, and Operations Manager in 2015 at JAYCOR's branch in Cape Town.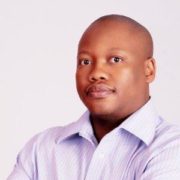 Herman Pooe is a new addition to the JAYCOR team in 2017 and joins the company with 15 years business development experience in the ICT industry. Herman began his career as a PC technician assembling PCs and moved to the sales environment shortly there afterwards. He has experience in ICT spanning various focus areas from the Desktop environment to the Networks/MPLS-VPN/Data Center/Unified Communications environments. This has led to Herman being involved in various customer verticals from Finance to Public Sector. Herman is currently the Business Development Manager for Enterprise IT at JAYCOR.